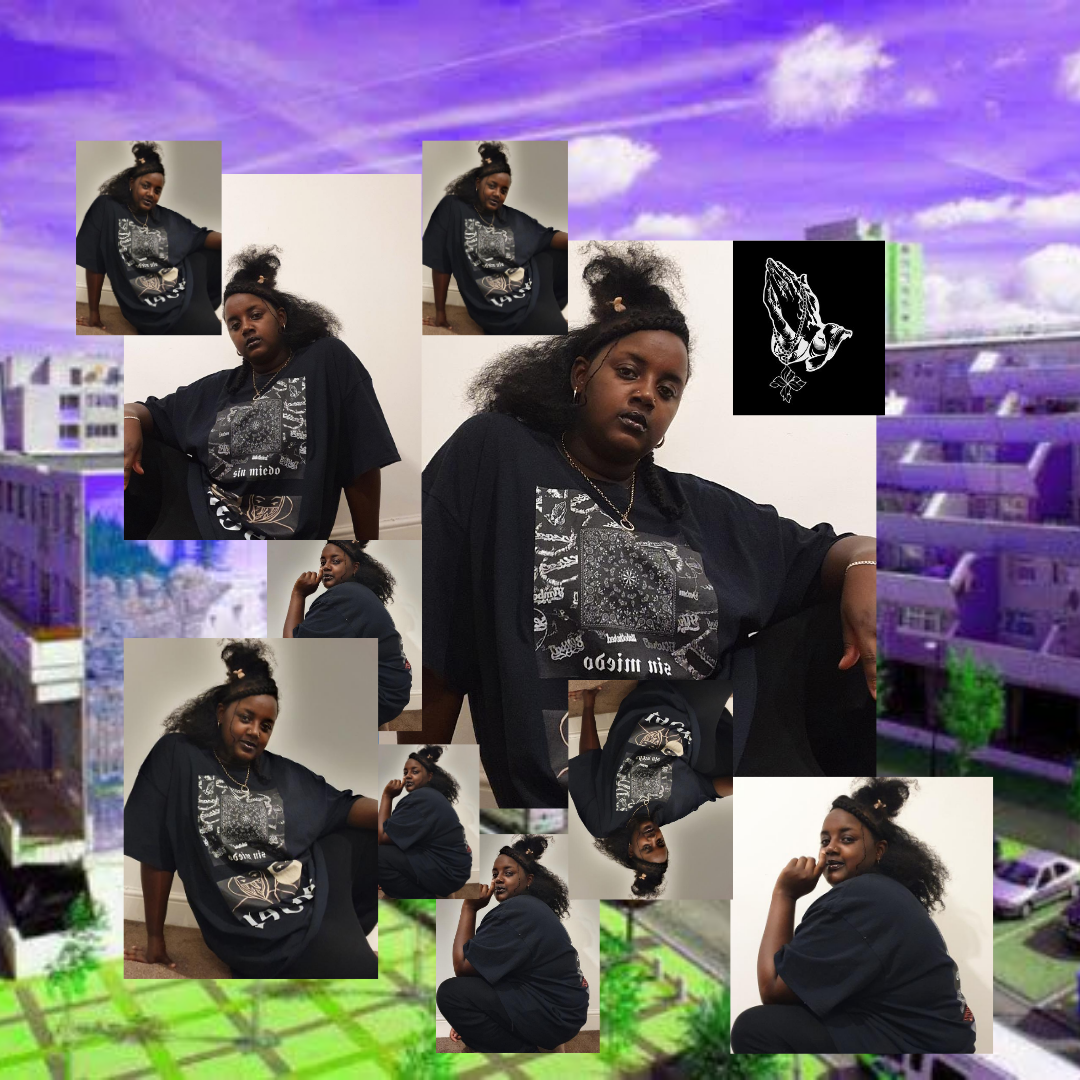 Jasmine Kahlia is an acclaimed Multidisciplinary Artist, with work shown regionally in the UK, and internationally in Spain, Germany and USA.
Jasmine works across 19 different artforms to bring their work to life.
These include: Film-making, Music Production and Sound Design, Illustration, Creative Writing, Prose and Poetry, Textile Work and much more.
Since 2016, Jasmine has led many successful installations, commissions and exhibitions, and has been recognised for the standout pieces:
5 WAYS 2 RUN [Edinburgh Fringe of Colour] August 2021
Everythin is Temporary [2018], Archived in: Goldsmiths, UAL, Baltic Gateshead, Sittingbourne Library, Wellcome Collection and Iniva Library, amongst others.
Over the past years Jasmine Kahlia has developed a unique style documenting road culture, hood life and growing up around road violence. Jasmine also reflects on multiculturalism, queer identity and diasporic heritage, and it's influence.
Previous work includes:
•
'Divine Beings'
[Camden People's Theatre, Norwich Fringe Festival] March 2020, March 2022
•
Finesse
[Tiata Fahodzi] October 2022
Recent projects:
Sherwood Forest Zine Library [USA]
Processing Crisis Anthology [USA]
Residencies:
Wild Plum Arts / Britten Pears Arts - Aug 2021
Strike a Light Gloucester - Sep 2021
New Diorama Theatre - Oct 2021 
Equalers Academy [Barcelona] - 2022
Between Silence and Sound - [Barcelona] 2022
Bursaries:
Markets:
Brixton Library - February 2023
Brick Lane Market - December 2022
London Spanish Book and Zine Fair - October 2022
Accelerator - November 2022